Go to Project > Open, and open a directory containing ped and map files.
If folder contents are displayed in Folder viewer, go to Project > Configure and set the path to Haploview and plink similar to shown below.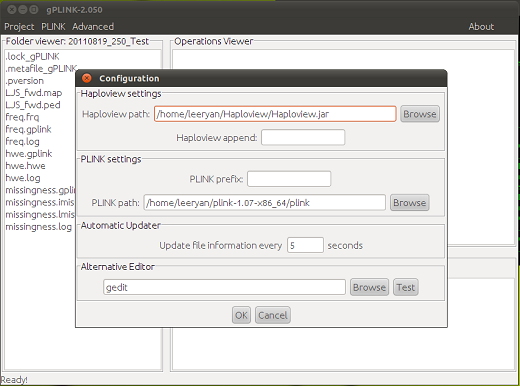 Now, let's run a simple association test. Once the operation is done, expand Output files section and right click on *.assoc file, then select "Open in Haploview".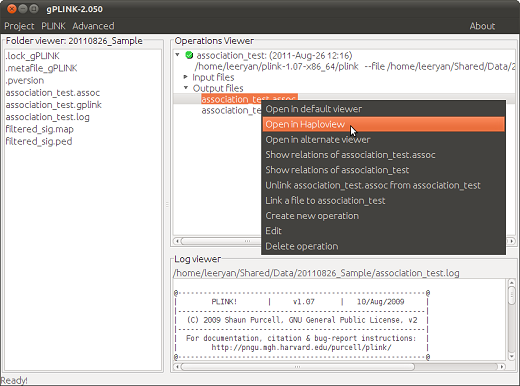 It will open up a dialog called "Open File in Haploview". Just click_ OK_.
Now, the result is displayed in Haploview. You can use filters or create a Manhattan plot using menu on the bottom.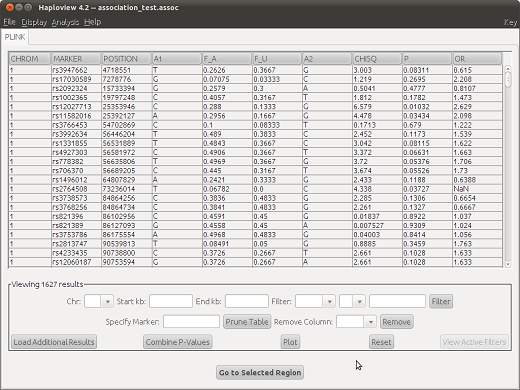 When you are done exploring and you want to export the result to an Excel file, you can go to File >Export current tab to text.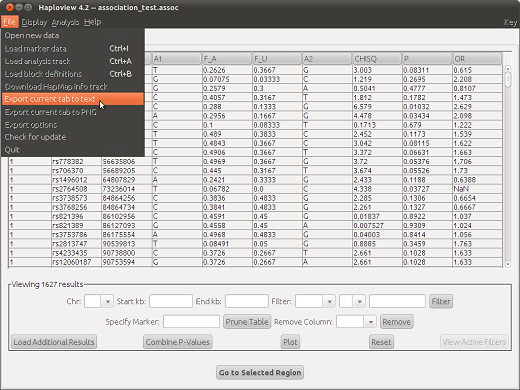 Save the file as *.txt and you will find that this is a tab-delimited format, which is directly compatible with Microsoft Excel. Simply load file into Excel or right click on the file and use "Open with" option to select Microsoft Excel.
There are many advantages of using command line plink and using custom scripts and shell commands to modify outputs since it fulfills individual's need. However, this is a good quick and dirty trick if you want to simply convert plink result to a much readable format. Enjoy!
-Hoondy
permalink: /2011/08/26/exporting-plink-result-to-excel-file/